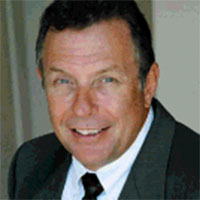 Ken Moreland
Tax Law Practitioner
Enrolled Agent
Tax Life Savers, Inc. is firm of federally licensed tax professionals specifically trained in small business accounting services. These services include: bookkeeping, payroll, financial statement analysis, sales tax, and federal and state quarterly and annual tax filings.
These services are available at this price point by integrating bookkeeping, payroll, and tax return preparation. Combining these accounting services allow us to flow the data seamlessly from point-of-sale to End of Year documentation.
While many of our clients only need our small business accounting services, some come to us for help with past tax compliance issues that require our tax resolution services. These services include filing past tax returns, setting up payment plans, and requesting abatement of penalties and interest.
Other accounting services provided are the petitioning the IRS for actual tax forgiveness thru the "Fresh Start" program and innocent spouse relief. We also assist small to medium sized companies with our "Back Office Services".
Visit our "Services" tab for a more complete discussion regrading tax resolution, tax compliance, or our back office services.
Solving Tax Issues
Federal law sets the requirements as to who must file a federal tax return. There are civil and criminal options available to the IRS to enforce compliance with these laws.
The good news is that the IRS would rather not criminally prosecute anyone who is not overtly committing fraud. There intent is to get you compliant with your filing and paying. By knowing what they can and cannot do, we can find a solution that is acceptable to everyone.
We will file the tax returns for all past years that were not filed. Even if the IRS filed for you to assess a liability. You always have the right to file an original return if it is in your interest to do so.
Staying Compliant
Once our clients become current, our small business account services are designed to keep them compliant going forward. This can be a very simple system for a W-2 individual to complex accounting systems for companies. Whatever the fit is, we will take this stress off and give you peace of mind regarding your tax issues.
Bookkeeping and Payroll
We free you up to do what you do best to make money by removing these time consuming task from your calendar. By integrating with your bank, we will track your transactions and give your 24/7 access to your financial reports via the internet.
You have questions? Do you want to know our solutions for you?