Payroll services are available as either a stand-alone service or as part of the BackOffice service package. Either way, we do the payroll monthly for the owner(s) and as requested for any non-owner employee (usually bi-weekly). The net paychecks are directly deposited to the non-owner employee's bank account or put on a Debit card which they can use to make purchases or make cash withdraws.
With both levels of service, we complete and file the Federal and State quarterly filings, the annual Federal Form 940 and process and mail any attendant Forms W-2s or Forms 1099- MISCs.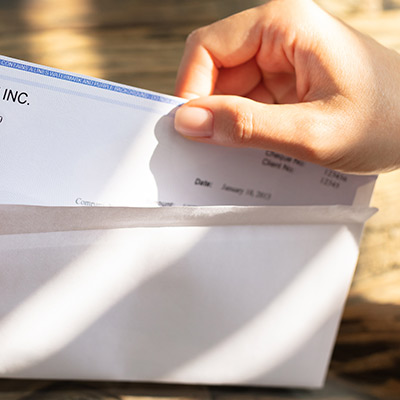 Simple
With just a few clicks on the keyboard your payroll is done. We offer simple on-boarding, employee removal, benefits calculations, and 24/7 access.
Reliable
You will be assured of paying the correct amount and at the right time to your employees. We keep you compliant with state and federal filing requirements.
Savings
Usually for less than what you would pay for one staff person for one day a month, a dedicated account manager will be your single go-to-person for all of your needs.
You have questions? Do you want to know our solutions for you?